PAST NEWS




---

May 2009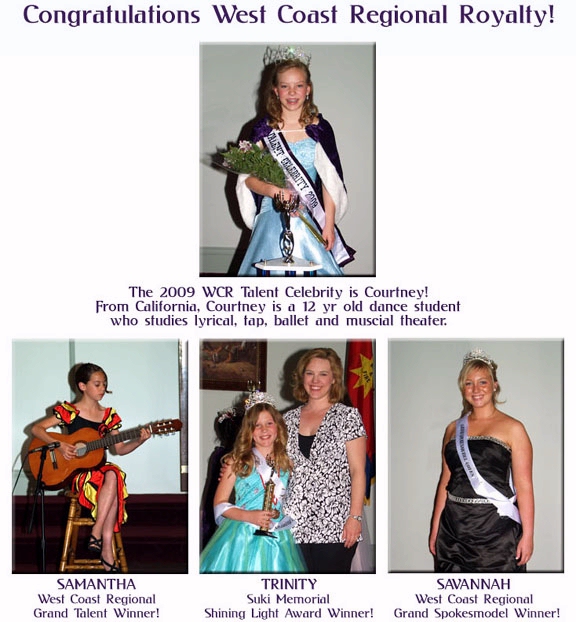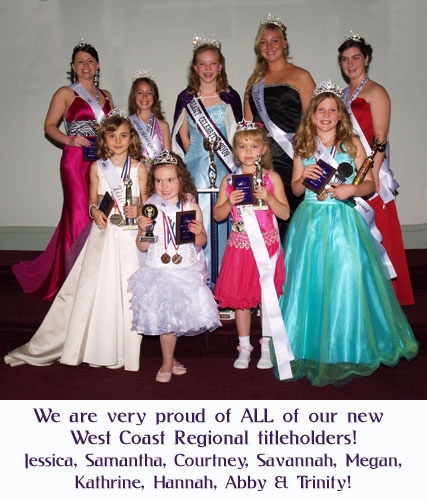 ---

April 2009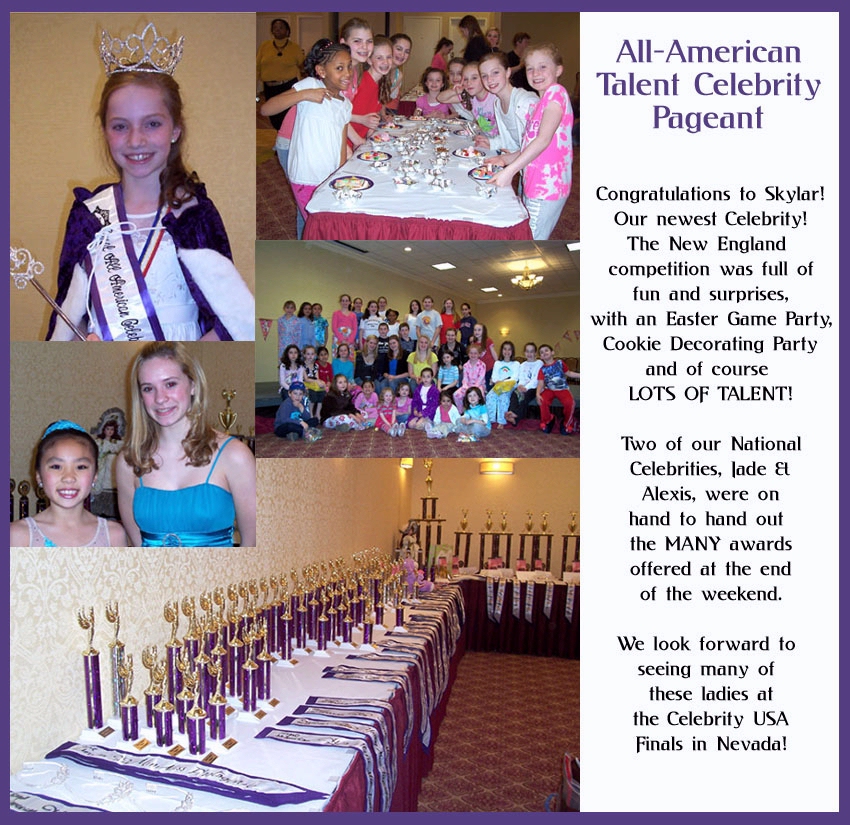 ---

February 2009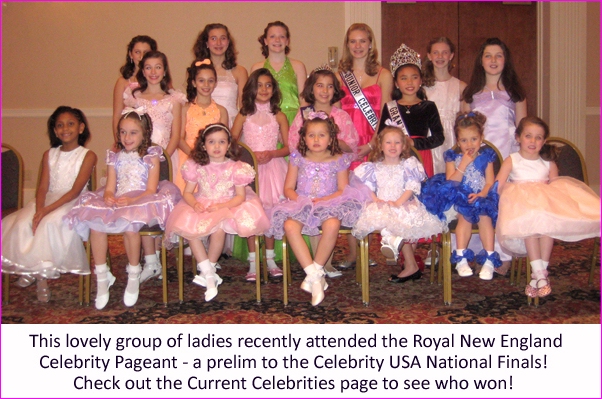 ---

October, 2008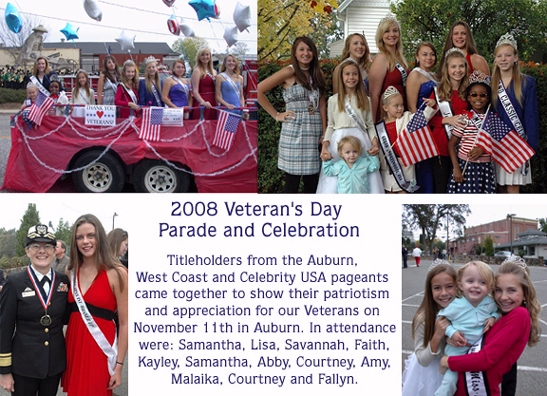 ---

September 2008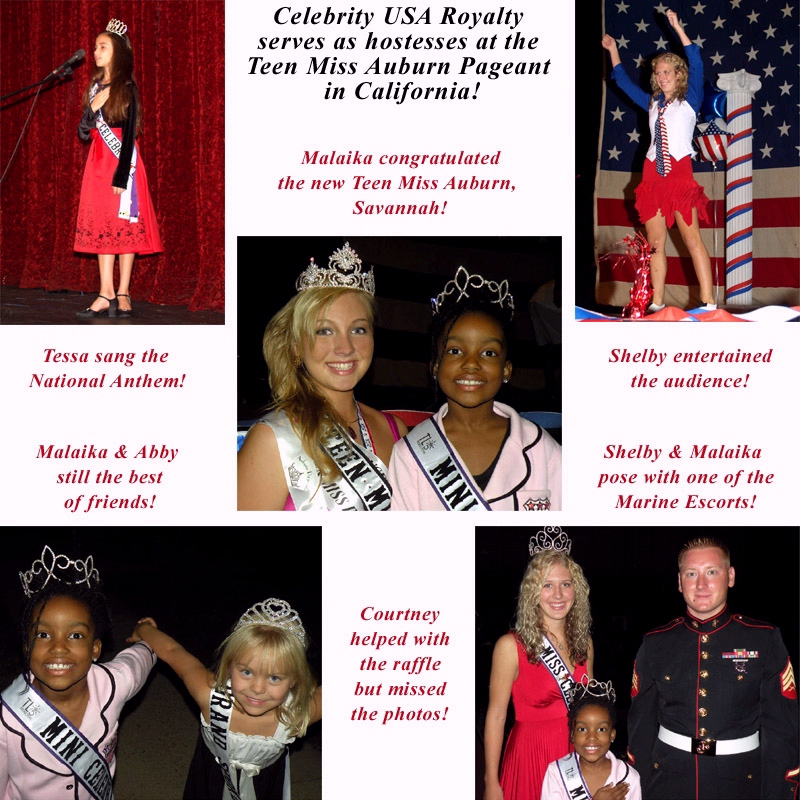 ---

August 2008
Jade Helps
Westfield Homeless Cat Project
Newly crowned Grand Celebrity USA, Jade, wasted no time in representing her title and raising money for her charity, the Westfield Homeless Cat Project. Less than two weeks after earning her title, she organized a car wash to raise money for the animal shelter. After a very successful car wash, she made a donation to her charity. Not only did Jade donate monitarily, but she also donated her time by cleaning the kitty cages and giving the residents some much needed attention. We look forward to tracking the rest of her endeavors throughout the year.
---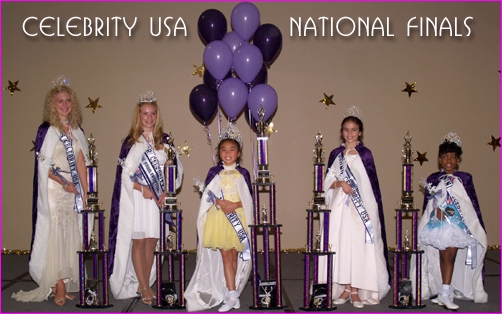 Recently crowned Celebrities excitedly phone home to tell friends of the good news!

Shelby, Alexis, Tessa, Malaika and Jade won their overall titles and scholarships at the Celebrity USA National Talent and Spokesmodel Finals held in Burlington, Vermont in July.

Each of these young ladies will represent their titles for one year, while making appearances, performing their talents and promoting this year's platform - assisting local animal shelters.

The platform for this pageant year was chosen by Jade, the new Grand Celebrity USA. At the end of their reign, the National Pageant will make a donation to the honored charity.
---

April, 2008
Congratulations
Samantha!
Congratulations to 9 year old Samantha of Auburn, who won a scholarship to Take 2 Talent at the West Coast Regional Talent Celebrity Pageant in April. She is taking acting classes in the area of commercials. Samantha has also auditioned for two top agency's in the Southern California area - no call backs yet, but she is having fun. She has participated in her first Photo Shoot (pictured below) and is looking forward to more. She enjoyed the hair and makeup session along with changing clothes and posing. Samantha is scheduled for more auditions coming up throughout the summer. She has also just competed and won a spot on the 49er United Select Soccer Team in the U11-U12 Division, she will be starting practice in June. Congratulations on all of your accomplishments! We look forward to seeing what else is in store for you!
---
---


September, 2007

A Day at the Fair!

Clowns, carnival rides and ice cream cones were all the rage at the
Gold Country Fair (Auburn, California) this year.

Featured during the Opening Ceremonies, was
West Coast Talent Celebrity, Tessa, (Right)
who sang the national anthem while crowds of onlookers saluted and members of the
National Guard stood at attention.

The four day long fair also offered many kids games and contests.
Celebrity USA Pageants

---